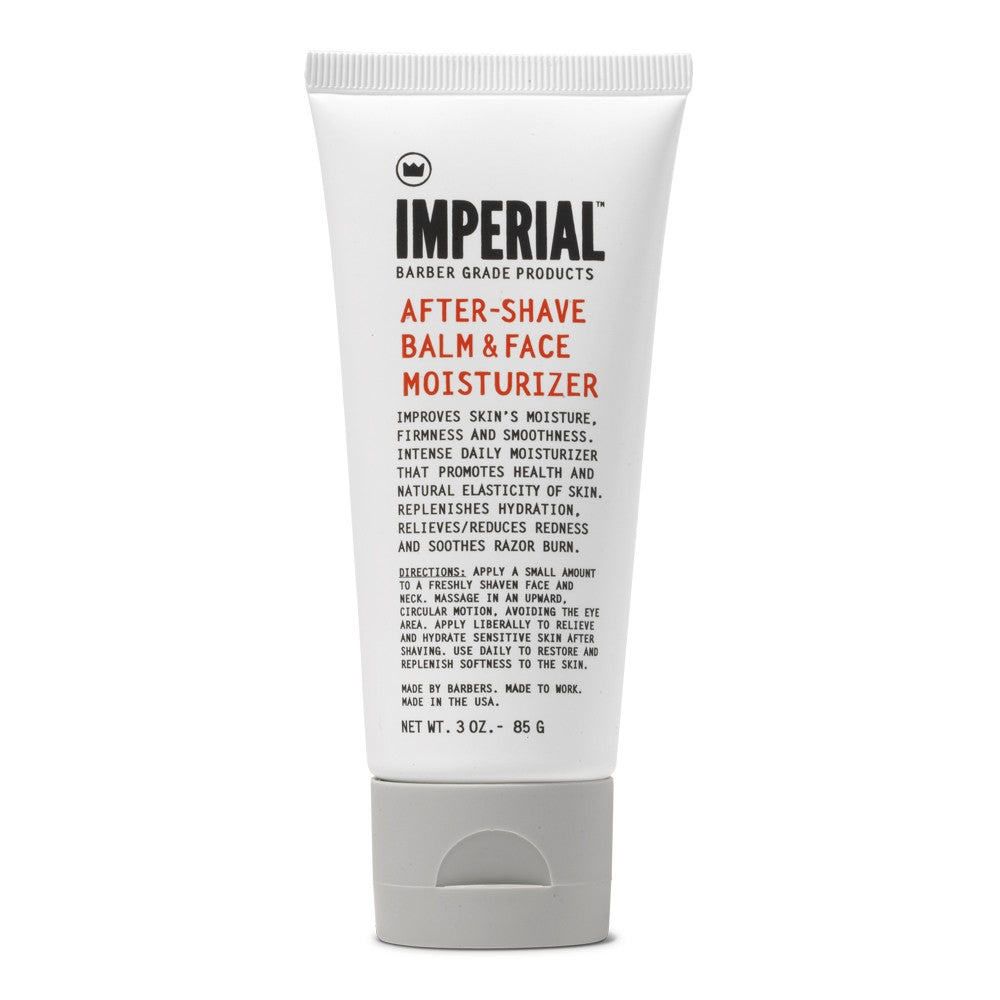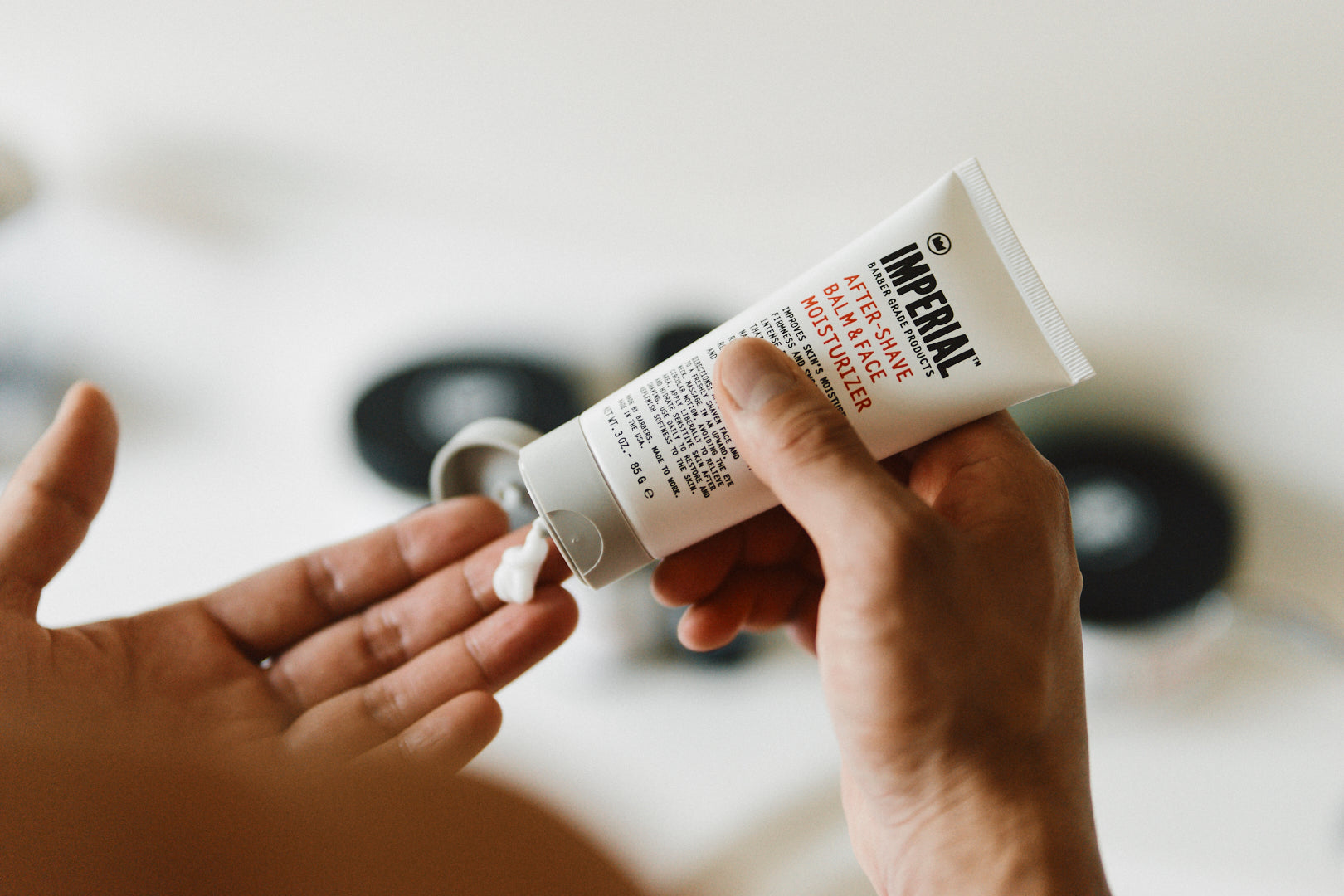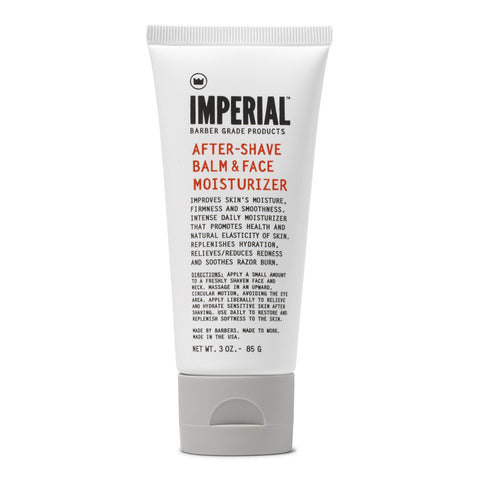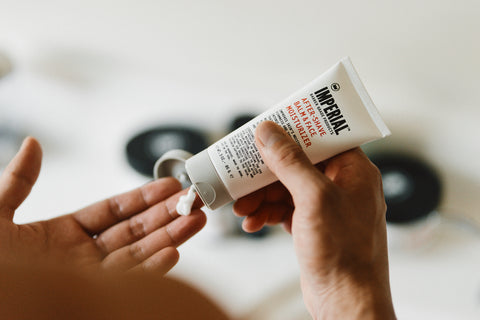 After-Shave Balm & Face Moisturizer
Product Type:
Shave & Skin Care
10 customers are viewing this product
Gents, your face has a new friend. Meet the Imperial AFTER-SHAVE BALM & FACE MOISTURIZER.
This is a lightweight moisturizer made with natural ingredients. Use daily and often to gently hydrate and restore balance.
Shea butter, jojoba oil, and green tea extract soften while the anti-aging ability of beta-glucan promotes elasticity, making your skin feel smooth, healthy and refreshed. The natural fragrance of bergamot puts you at a calm, poised for the day.
Wherever your day takes you, make sure your new friend is along for the ride.
Pair this with our SHAVE BUNDLE for a well-rounded wet shave regimen.
AFTER-SHAVE BALM & FACE MOISTURIZER comes in a travel-friendly 3 oz size.
Available as part of our DELUXE FIELD SHAVE KIT and AFTER-SHAVE BUNDLE.
To use as an after-shave balm: Apply to face after shaving to soothe skin. Use after liquid after-shave (such as our BERGAMOT AFTER-SHAVE) if applicable.

To use as a daily moisturizer: Use a small amount and apply to washed and towel-dried face. If applying a toner (our BERGAMOT AFTER-SHAVE doubles as a toner), apply the toner first and then the AFTER-SHAVE BALM & FACE MOISTURIZER.
WATER, CAPRYLIC, SHEA BUTTER, ABYSSINIAN OIL, SODIUM PALMITOYL PROLINE, LILY FLOWER EXTRACT, BETA GLUCAN, JOJOBA OIL, HYDROXYETHYL ACRYLATE, GLYCERIN, C12-20 ALKYL GLUCOSIDE, SQUALANE, PHENOXYETHANOL, POLYSORBATE-60, COCO-CAPRYLATE, ETHYLHEXYGLYCERIN, TETRASODIUM GLUTAMATE DIACETATE, CETEARYL OLIVATE, RAPESEED, GRAPEFRUIT SEED OIL, BERGAMOT FRUIT OIL, GREEN TEA EXTRACT